Metal Casting Workshop
The followings are the main casting processes and foundry equipment in our casting workshops.
FBO III Automatic Molding Line

The FBO III Automatic Molding Line is the international advanced horizontal parting and removable flask shoot and squeeze molding line imported from Japan, it can produce 120 cases per hour, and it completely get rid of heavy producing situation, it improves the casting production to the sufficiently automatic level, it also make our casting parts' inspection reach an advanced level of international standard.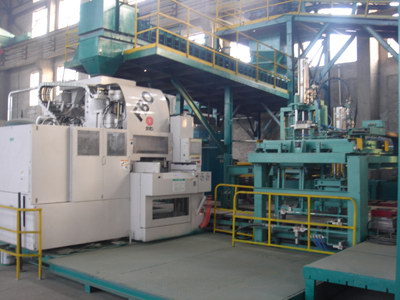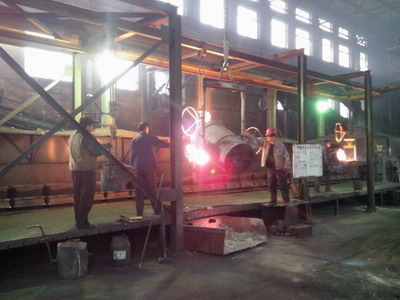 Hot Shell and Core Molding Line

Dandong Foundry owned 3 sets of single-station and double-station core-making machines. We adopt advanced shell core tech besides hot box, especially for key parts. It improves the smoothness and dimensional precision, reduces the machining, increases efficiency of labor, decreases material cost.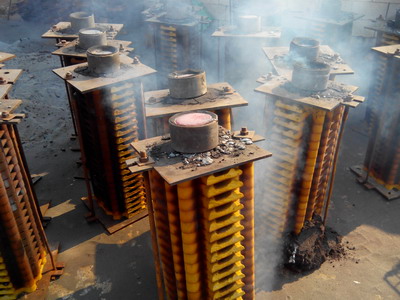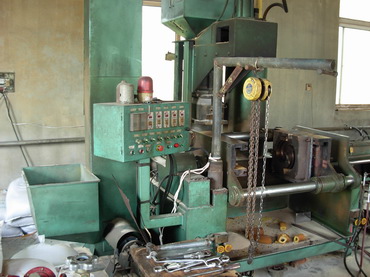 Lost Wax Investment Casting Process
This is the workshop for lost wax investment casting, and this casting process could be used to produce cast steel knife points.
The investment casting foundry uses the yellow wax and water glass as the materials. The lost wax process makes the castings to keep the surface and inside inspection, and relative low cost.
Most of metal foundries in China mainly used this lost wax casting line to produce steel castings. Only some could produce iron castings by this process.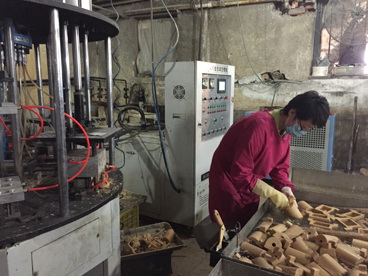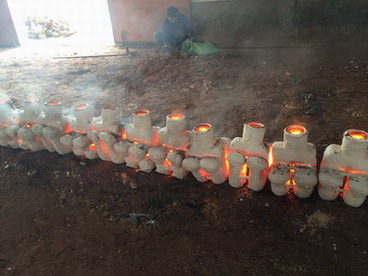 Resin Sand Molding Line

The resin bonded sand molding line was supplied by Qingdao Wuyang Casting Machine Company, its capacity of mulling is 30 tons per hour, and it adopts the combination of centralized control with on-site control. In addition, it sets secondary magnetic separation, secondary sifting, and twice dust removal device, which can ensure the inspection of sand mulling and the work environment of civilized production.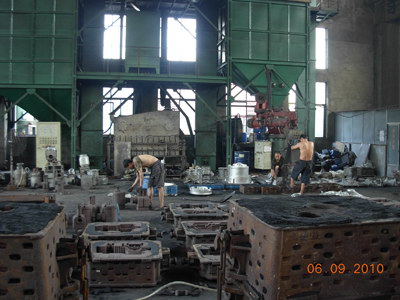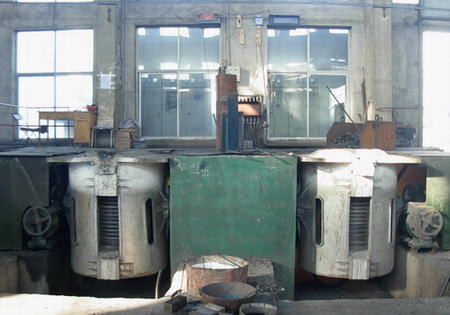 Manual Green Sand Molding Line

The green sand manual molding line is the traditional molding line, which our iron foundry has used for over 50 years. It is the half hand-made molding line. With the low-cost manpower and flexible molding methods, this line is still kept and being the excellent complimentary to the modern automatic molding line.